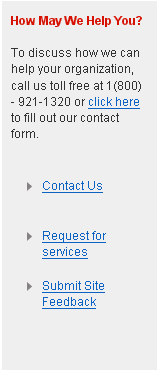 The Health Care, Pharmaceutical and Insurer industries are changing at a rapid pace while being challenged to stay competitive and profitable. Many operating principles and processes originally implemented by legacy designs are quickly becoming antiquated and unsustainable. To stay competitive, industry strategies today will have to focus on adaptability, teamwork, empowerment, and innovation to succeed.
How quickly your Enterprise Information Architecture and data management solutions can adapt to provide your clients with accurate, efficient, responsive, and customer focused information will determine whether your organization succeed and are profitable in the marketplace.
Stephens Technology Group consulting services can help you define, design and implement a complete solution strategy and architecture for your challenging business environment.
Stephens Technology Group focuses on our core competency in providing creative and maintainable solutions to your Industry's Information Architecture and data management needs. The result is a solution that offers the flexibility and agility to respond to changing business needs as well as the ability to optimize your organization information assets to a more competitive edge.