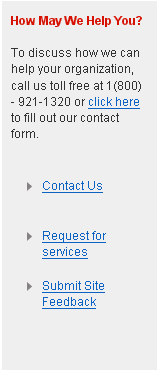 The lifeblood of every business is the customer. It takes 5 times more expense to gain a customer than it does to keep that customer.
Your representatives talk with them. They interact with you via your website, email, and newsletters. They call you with questions and problems. Are you collecting this information?
Stephens Technology Group knows that within this information are trends and tendency's, those priceless gold nuggets, that can assist you in treating your valuable customer base with kid gloves.
A viable Customer Relationship Management (CRM) tool is mission-critical to any business who's goal is customer satisfaction, and at Stephens Technology Group, we offer world-class CRM solutions to you, so that you can offer world-class customer service to your customers.
Call us today to talk about the options. Your customers will be glad you did!